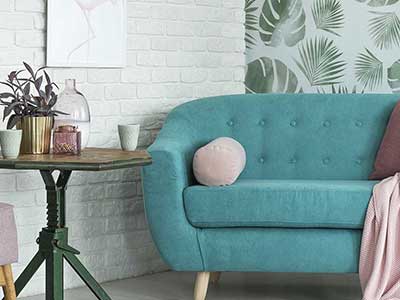 Wallpaper Installation
San Diego
Best Wallpaper Installation in San Diego
If you're looking for the best wallpaper installation in San Diego, you've come to the right place. With a wide selection of wallpaper designs available, finding the perfect one can be overwhelming. That's why it's important to have a professional wallpaper installer who knows all the ins and outs of successfully and safely installing your chosen design. In San Diego, Elka Interiors & Construction provide top-notch interior design services so that you can achieve the stunning look you desire.
We specialize in providing top-quality wallpaper services to residential and commercial clients throughout the San Diego area. Our experienced installers are highly skilled at hanging all types of wallpaper, from traditional patterns to modern designs.
At Elka, quality workmanship is key to a successful project. That's why we take great care in ensuring that every job we undertake is completed with precision and attention to detail. From preparing your walls for wallpaper application to carefully lining up each panel, our team will go above and beyond to ensure your complete satisfaction with the finished product.
Whether you're looking to enhance the aesthetic appeal of your home or add a touch of elegance to your business space, our professional wallpaper installation services will surely exceed your expectations.
Get in touch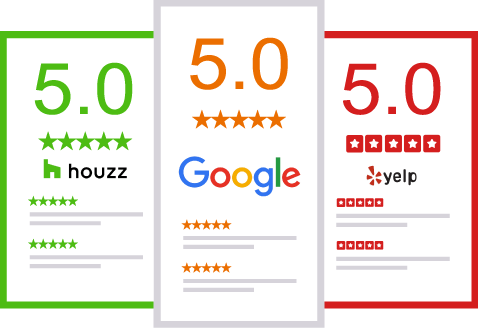 Enhance Any Living Space With a Unique Wallpaper
Wallpaper can make a space! It allows us to express a feeling and communicate a mood that we want to feel throughout a space. The possibility for wallpaper selection is truly endless, but the transformations that it can create is a powerful ones. This, of course, can not be achieved without proper installation.
Wallpaper installation is a crucial aspect of any home renovation or decoration project. It requires precision, skill, and attention to detail to achieve the desired result. One of the most important factors in wallpaper installation is ensuring that patterns match seamlessly. Any slight misalignment can ruin the look and feel of the entire room, making it appear uncoordinated and chaotic.
GET IN TOUCH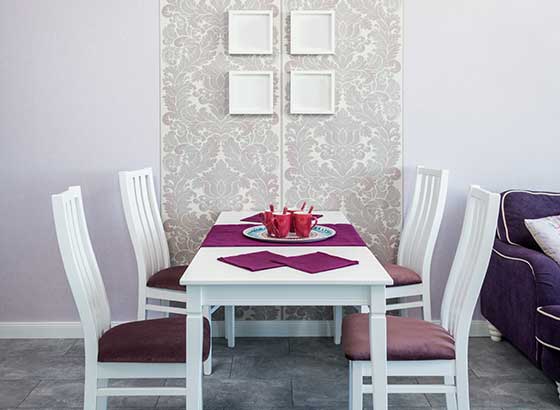 Pattern Matching and Wall Preperation
In addition to pattern matching, proper wall preparation before installation is essential for a successful outcome. Walls must be smooth, clean, and free from any bumps or imperfections preventing the wallpaper from adhering properly. This involves filling any holes or cracks with spackling paste and sanding down rough spots until they are even with the rest of the wall's surface.
To ensure that your wallpaper installation goes smoothly, Elka's installers have experience working with different types of wallpaper materials and patterns. They will take care of all aspects of the process from start to finish so you can sit back and enjoy your beautiful new living space without worrying about any mistakes or mishaps.
Wallpaper installation in San Diego transforms any home! There are countless designs, finishes, and patterns to select from. When you're ready to enhance your interior living space, contact Elka Interiors & Construction! We're visual storytellers that want to upgrade your interior.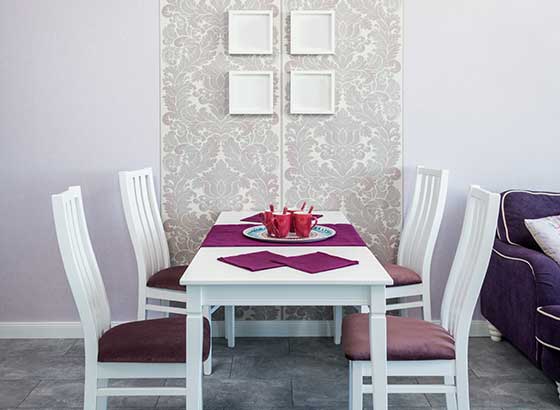 Wallpaper Installation in San Diego, CA.
Our team is full of licensed contractors and interior designers with over a decade of experience. We've worked with all types of homes, budgets, and materials to enhance any living space within a home. We want to tailor every living space to your needs to maximize its purpose.
Elka Interiors & Construction works with your vision to plan out the design of your home. Our wallpaper installation services in San Diego will transform the look and feel of your home!
Get in Touch