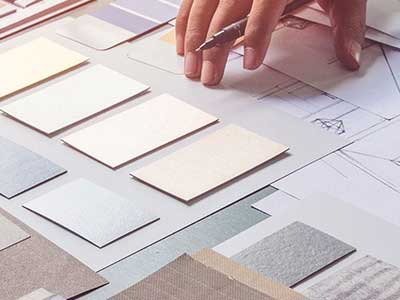 Material Selection
San Diego
Best Material Selection in San Diego
Material selection is crucial in the interior design process. The material selection process begins by understanding the space. What characteristics remain in the space that must be complemented by selections made? Once we walk through the space and determine your wants and needs, we develop a clear picture of the material selections needed.
Interior design is part of our daily lives and can affect how we live, work, or play. We firmly believe interior design is all about how we experience various types of spaces. From textiles, colors, space planning, and every essential interior design element in between, we work with our team of professionals to bring out the full potential of your space.
Elka Interiors & Construction collaborate with you from the beginning of the design process to plan out your interior space and help you with material selection.
Get in Touch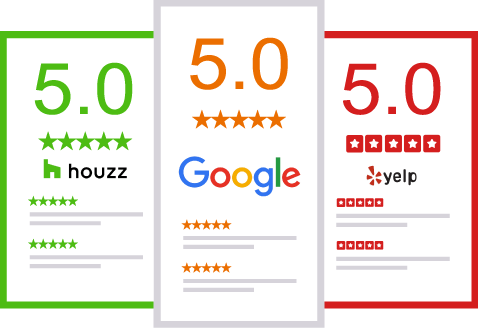 Furniture Selection in San Diego
Elka Interiors & Construction specializes in furniture selection. We provide you with floor plans specifying the furniture placement and scale that will allow you to do the shopping yourself, or we can assist in finding every item for you.
We also custom design and fabricate furniture for when you're looking for that perfect piece that needs to be specifically created for your home or office space. Every piece of furniture or decoration is chosen carefully to complement your living space.
Elka Interiors & Construction knows this is a very time-consuming process that can be overwhelming to take on your own. If you need help with furniture selection in San Diego, then contact the team at Elka Interiors & Construction.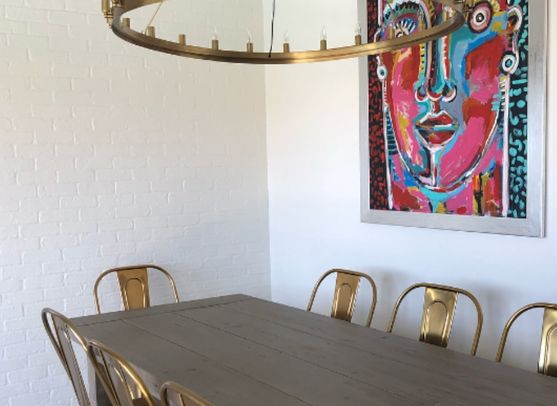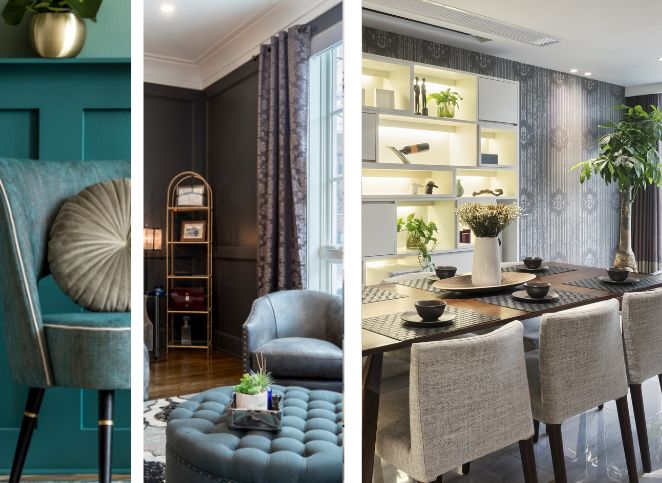 What is the significance of material selection?
Selecting the proper furniture for the space greatly improves the function.
Knowing how to scale furniture for the space properly can make an enormous impact on the result.
We need to make sure the furniture you select compliments the style of the home.
Furniture selection is perfect for anyone that's looking to update their space. Modifying the furniture in your home or office allows your space to grow with you. Oftentimes, we outgrow the furniture, not necessarily the space.
By reconfiguring the furniture itself as well as the placement, your space can be transformed to meet a new need. Furniture selection in San Diego is also perfect for new homeowners. In most cases, people want a new beginning in their homes. So specifying furniture to fit the specific space makes all the difference.
Contact Us For Material and Furniture Selection in San Diego
At Elka Interiors & Construction, we know that each and every one of our clients has a distinct personality. That's why we offer unique interior design and Home remodel services. We get to know you, what your taste is, and what your dream space looks like.
From there, our design team works tirelessly to turn your vision into reality. Through collaborative dialogue, our interior design team works with you every step of the way to create a truly unique and personal space that you will love for many years to come.
Your home should be everything that you envisioned. That's why we take the designing, planning, and construction process seriously. Everything must come together to create the living space that you've always imagined. Get in touch with Elka Interiors & Construction today about our interior design services in San Diego.
Get in Touch