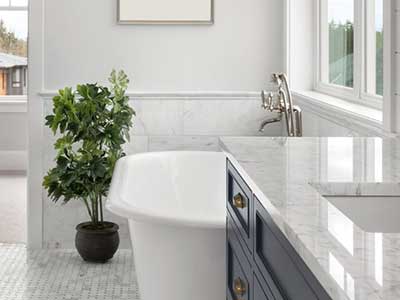 Bathroom Remodeling
San Diego
Best Bathroom Remodeling in San Diego
Elka Interiors & Construction has a team of licensed bathroom remodeling contractors and designers ready to help with your home renovation project. A bathroom remodel process begins by getting to know you and what you are looking for aesthetically and functionally. We then consider the time frame and budget. Next, our remodeling contractors and interior designers give you the best design choices that fit your budget. Lastly, our team goes to work by making your dream bathroom a reality.
There are tons of design options you can choose from for your bathroom remodel. You can pick between a new bathroom tile installation, shower bench installation, glass shower doors installation, and a dual vanity sink installation. What ultimately determines your final design choices is your budget. Each bathroom remodel design varies in price. Get in touch with Elka Interiors & Construction about bathroom renovation in San Diego.
GET IN TOUCH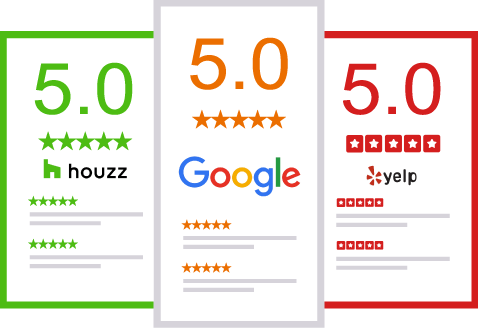 Bathroom Remodeling Contractors in San Diego
Hiring licensed remodeling contractors in San Diego for your renovation project is best. Contractors are licensed professionals that provide the best work in the remodeling industry. Elka Interiors & Construction has the best bathroom renovation contractors in San Diego and interior designers that can work with your dream and vision. Contractors understand the industry standards when it comes to doing what works.
Elka Interiors & Construction has a team of knowledgeable contractors who understand your home's needs and provide top-quality artistry.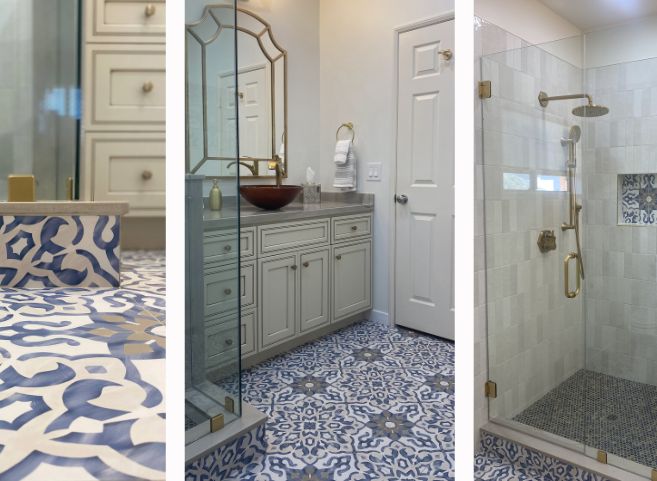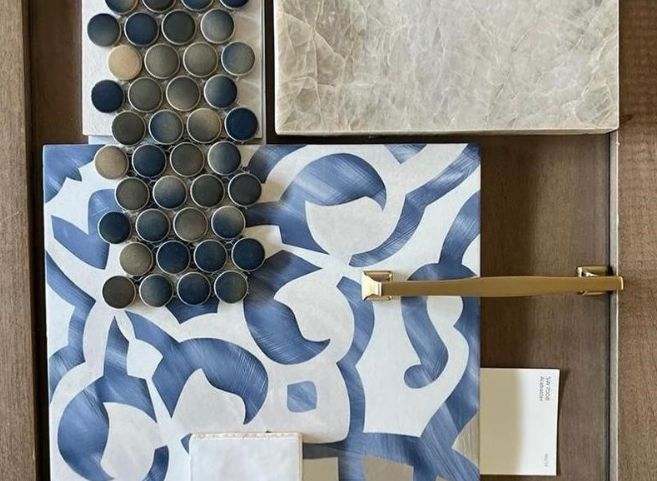 Ideas For Bathroom Remodeling in San Diego
Bathroom remodeling gives you endless options to choose from. Adding a shower bench, glass shower doors, dual vanity sinks, or bathroom expansion are popular for remodeling in San Diego. Each choice is a great option to turn your bathroom into an extraordinary one.
If you need assistance remodeling your bathroom, collaborate with Elka Interiors & Construction. Our team has over a decade of experience with interior design. We can help you select the right materials to transform your bathroom. Every home has a story to tell, so let Elka Interiors & Construction add important details to your home's story.
Adding A Shower Bench
A shower bench is a perfect addition to your new bathroom. The shower bench serves as a place to sit down during a shower provides additional storage space, and can often be placed when removing a tub.
Glass Shower Doors
Are you tired of using shower curtains? Install glass shower doors! This is a great upgrade to any walk-in shower or tub enclosure. Select between sliding, rotating, framed, or frameless shower doors. The frameless shower door is a very popular option in shower doors. The wall drills and supports anchors to hold up the glass doors. Thus, only the glass doors are shown instead of the frame. This design provides a luxurious and modern feel to your bathroom.
GET IN TOUCH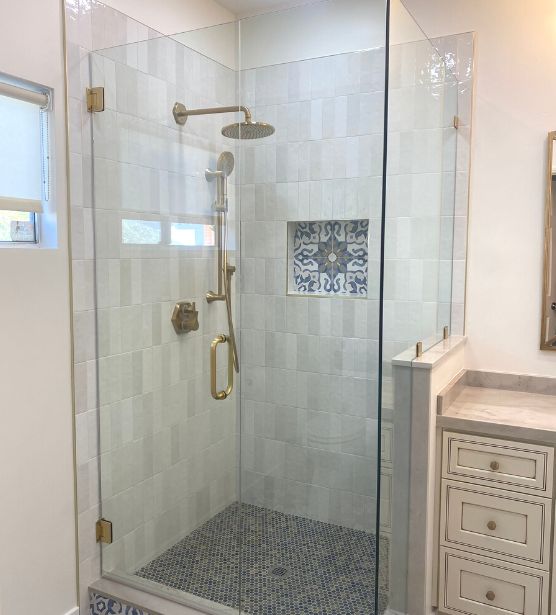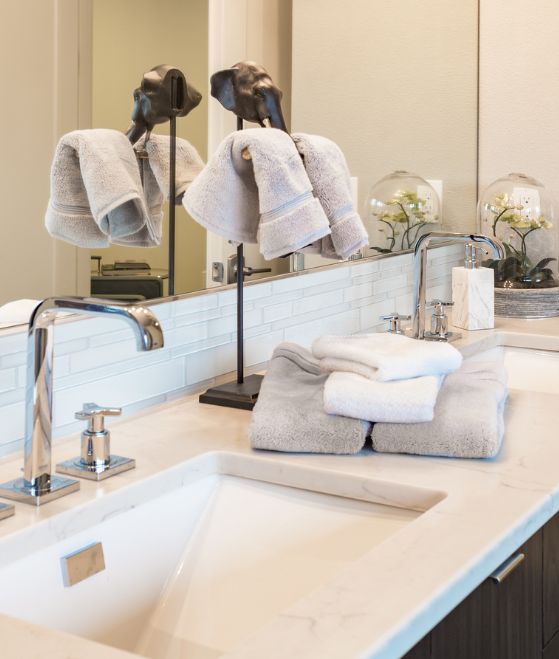 Dual Vanity Sinks
Add the perfect element to your bathroom with a dual vanity sink. Upgrade your master's or kids' bathroom by redesigning the space to accommodate two sinks. This is key in making the bathroom a more functional space. This upgrade will also add value to your home.
Bathroom Expansion For Extra Space
Your home can be in the perfect location and be in the perfect neighborhood but may have a small or nonfunctional bathroom. If your bathroom doesn't have the space you want, consider an expansion. Sometimes these minor changes within the interior walls make all the difference and give you a functional, beautiful space.
There are endless benefits of getting San Diego bathroom remodeling. The biggest benefit is loving your living space and benefiting from a functional, practical, and beautiful space to wake up to and get ready for your day. In addition, a remodeled bathroom increases your home's value. This is perfect for anyone that is looking to sell their home. A complete remodel also helps with energy efficiency, possibly lowering energy consumption.
If you have any questions about your bathroom's interior design options and its potential, contact Elka Interiors. Our team of experienced designers can help you pick the best materials and layouts for your home.
How Much Does Bathroom Remodeling in San Diego Cost?
The cost of your bathroom remodeling depends on your budget. We believe great design and function can be achieved with different budgets. That doesn't mean you can't have an amazing bathroom. Instead, your budget will guide the material selection to transform your bathroom. Elka Interiors and Construction is the best at helping homeowners choose the best materials, colors, and designs for their bathroom remodeling project.
Get in touch with Elka Interiors & Construction today to design your custom bathroom. We'll gladly assist you with any questions or concerns about remodeling.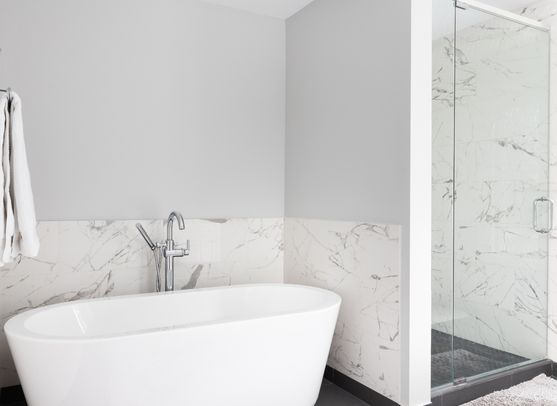 Licensed Bathroom Remodeling Contractors
Elka Interiors & Construction is a licensed bathroom remodeling contractor. Having the best-licensed contractors means you get quality workmanship for your home. Elka Interiors & Construction ensures industry-standard results for all of our services.
If you're looking to do even a one day bathroom remodeling in San Diego, then contact Elka Interiors & Construction. We've been the trusted bathroom remodeling contractor since 2003. With over a decade of experience, we let our long-lasting work in the community speak for itself.
Get in Touch